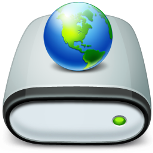 Excellent Infrastructure enables Organizations deliver quality, efficient and reliable services.
We have worked with Government Ministries, Hospitals, Schools and Small-Medium Enterprises in:
Building up their Serverrooms/Data Centres,

In creating stable IP routing,

Organizing their WAN and LAN,

Setting up Secure Server Systems (E-Mail, DNS, File, Active Directory on Microsoft and Linux/Unix platforms).


:::: ICT Consultancy Services ::::

Through our ICT Consultancy Services, you reap wide benefits for your business as we will be there for you to make sure you maximize your efforts in developing structures that give your business great returns.

Our ICT Consultancy Services covers:
Domain name and Emails,

IP Network management,

Server systems management,

VOIP telecommunication services,

Network Security Firewalls,

Web Development Quality Assurance,

IT strategy Formulation.