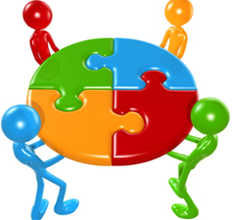 IT Serve Solutions was founded in 2013 by a group of IT professionals and experts who utilize their experience and skills to deliver quality productsand services to customers around the globe.
Our services are tailored in the areas of Domain Name management, Email management, Networks, Server Systems, IT security, Web-based products and Customer Service, all with common objective of providing quality service to individuals, organizations at affordable costs hence strengthening their business operations.
Our team has great deposits of experiences in these fields and amazing customer service to make all our customers enjoy our services round the clock.
WHY CHOOSE US:
With wide variety of customer choices, many have preferred that we be their partner because we:-
Listen to All customers and deliver exactly what they need.

We respect and obey time-lines for all the projects we do.

Train our customers on the services we offer them.

Our Team is well-experienced to deliver quality.

Deliver quality all the time.

Offer our Services at affordable costs.

Work as a team to make sure all our customers get the BEST.

Give the best customer service.

Do thorough testing of our services to ensure Security is guaranteed.
BEING PART OF US:
Giving us the opportunity to work and partner with you means:
You trust us and our services.

You will enjoy or are enjoying great service provision.

You will attain reduced costs.

We are with you to strengthen your business.