All organizations need an appealing and informative website to advertise services to the entire world.
We have a team of experts from web designers, Graphics Designers, Web Developers, Web programmers and Quality Assurance who give the best creativity for your website.
Whether you need a basic website, static website or dynamic website integrated to one or more back-end applications, talk to us and we shall get it done.
We use the latest software applications to make sure you get a fine and secure job be it HTML or PHP platforms and our systems are secure, easy to use and reliable.
:::: Web Lite ::::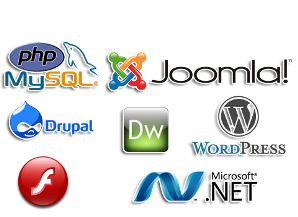 Our Web Lite developement package comprises of websites that:

Are Flash websites

Are HTML/XML/PHP/ASP driven.


Have Flash Banner or images.

Non-Database Driven websites.


Have Unlimited number of pages

Have external links to websites and Applications (social media, portals etc)
:::: Web Premium ::::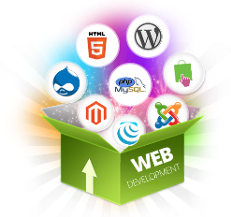 The Web premium development package comprises of a dynamic driven website and has among others:
Unlimited web pages.

Flash Websites with Flash banners and animations.

Latest PHP/HTML designed websites.

Latest MySQL Database.

Joomla, WordPress or Drupal CMS management.

Links to external Applications (Social Media, Portals).

Calendar of Events etc.
:::: Host Lite ::::
Our Web Host Lite package is suitable for individuals, SMEs, Groups with either Web Lite or Web Premium websites but with limitations to:
1 Database Account.

Joomla CMS Only.


1 FTP Account.

10 Sub-domains.

1GB Disk space.
Talk to us for your favourable hosting package quote.
:::: Host Premium ::::
The Host Premium hosting package is mostly suitable to clients who want:
Multiple database account.

Joomla, WordPress, Drupal CMS supports.


Unlimited FTP Accounts.

Unlimited Sub-domains.

Full Domain Zone management.

Email hosting.
Talk to us for your favourable hosting package quote.