:::: SSL for One Website ::::
This protects visitor data and boosts Google search ranking and secures only one website e.g. itservesolutions.com without its sub-domains.
:::: SSL for Multiple Websites ::::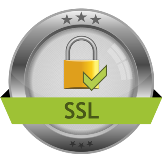 This SSL category is ideal for businesses and organizations with multiple domain names e.g. itservesolutions.com, itserve.co.ke, itservesolutions.co.ke
:::: SSL for All Sub Domains ::::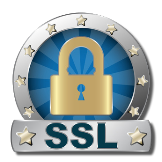 These SSL are essential for online business and boosting search ranking on Google. Protests website and all its sub-domains
All the above categories include the following features:
Keeps payments & customer data private

Secures your site fast

Backed by up to $1,000,000 in liability protection

Free 24/7 award-winning support

Supports strong SHA-2 & 2048-bit encryption

Compatible with all major browsers

One certificate covers unlimited servers

Increases search rankings. Google gives higher rankings to sites secured with SSL.

Unlimited Free Reissues.

Solid vetting to ensure strong Authentication.

Secure Site Seal.

Supports Apache, IIS, Tomcat, MS Exchange.

Compatible with Linux & Windows Systems.