:::: Data Backup ::::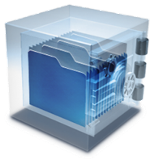 With our Data Backup and Disaster recovery Softwares, you can backup your Server (Linux or MS Windows), desktops, Laptops and restore the data to the same state.
Some of the features within our backup solutions are:
Backup your entire system image – that is all your apps, files, user accounts, exact configurations, and even the OS in one compressed file.
Move your system from any PC to any PC – no matter what make or model you use.
Get back to where you were at any given moment – restore your PC in a snap, with no need to reinstall your OS manually, or use any additional tools.
Save your entire system to a secure online location, and access it anytime, anywhere. Choose your own cloud storage plan – from 250GB to 1TB.
Choose the files or folders you want to restore and get them back straight away, without having to restore your entire system.
Full system restore from the cloud



Back up your entire disk image to the cloud – and then restore it in a snap whenever you need it.
Capture only changes made after an initial image backup, and save time and storage space.
Be confident that your files and system image are protected automatically and encrypted for privacy.
Keep history of up to 20 last system states to roll back to different points in time whenever you need.
:::: Zimbra Collaboration Suite Emails Backup ::::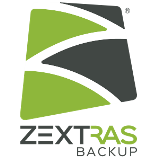 IT Serve Solutions have partnered with ZeXtras to ensure our customers dont lose any data in their Zimbra Mail server by ensuring a continous back and recovery at the event of a disaster or need.
ZeXtras Backup is a complete backup and restore solution for Zimbra.
Featuring a cutting-edge realtime engine it takes care of backing up every single item and event in your server, with a split second precision.
It's specifically designed to avoid any data loss by using atomic and ever-consistent algorythms, while still saving a lot of disk space thanks to an intelligent deduplication and compression system.
Many different restore options are available, ranging from a single-item restore to complete disaster recovery.
All of the restore modes are transparent to the user and 100% OS, Architecture and Version independent, meaning that you can restore data on any supported Zimbra version regardless of the version of the source server.
ZeXtras Backup also allows you to take a complete snapshot of the mailsystem and to store it anywhere.
Its complete automation and its seamless integration with the Zimbra Administration Console make ZeXtras Backup the perfect choice for those who want to safeguard their data in the safest and easiest way ever.